Do You Want
To change the role of your front line management to be more proactive and less reactive?

Your front line managers to be less directive and to be better teachers, facilitators and coaches?

Your workforce to be solving problems in such a way that they never happen again so you have a whole "army" of people solving problems that used to only be in the front line manager's role?

Your workforce improving processes that matter to customers?
Our operational excellence program works for any type of organization. It helps you continuously improve your operations so that your organization is more efficient, more productive and so that your customers receive higher quality.
We provide virtual programs as well as on site programs that start with one department. We help you identify the department with which we should start based on desired customer outcomes. We train the team members together with the front line manager. During the training we:
Teach them root cause problem solving skills

Help them pick one customer focused metric they can control

Help them design a data gathering system on that metric that is as much as possible real-time

Help them establish a vision and a target for the customer metric

We help them establish 10 minute stand up meetings
We follow on with the team in weekly virtual meetings to help them progress on the outcomes of that customer metric.
We then spread the process to other teams.
Contact us to get started.
Operational Excellence in Hospitals: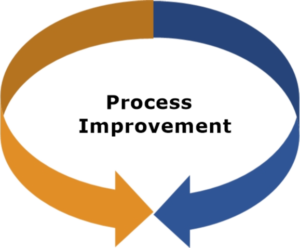 Does your hospital have HCAHPS scores below the national or state average?
Does your hospital have low nurse, doctor and staff engagement and satisfaction scores?
Is your hospital not receiving full Medicare and Medicaid reimbursements?
Operational Excellence in Manufacturing: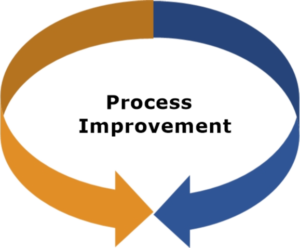 Does your manufacturing plant have problems meeting customer schedules?
Does your manufacturing plant receive too many product returns from customers?
Does your manufacturing plant waste time creating too many defective products?